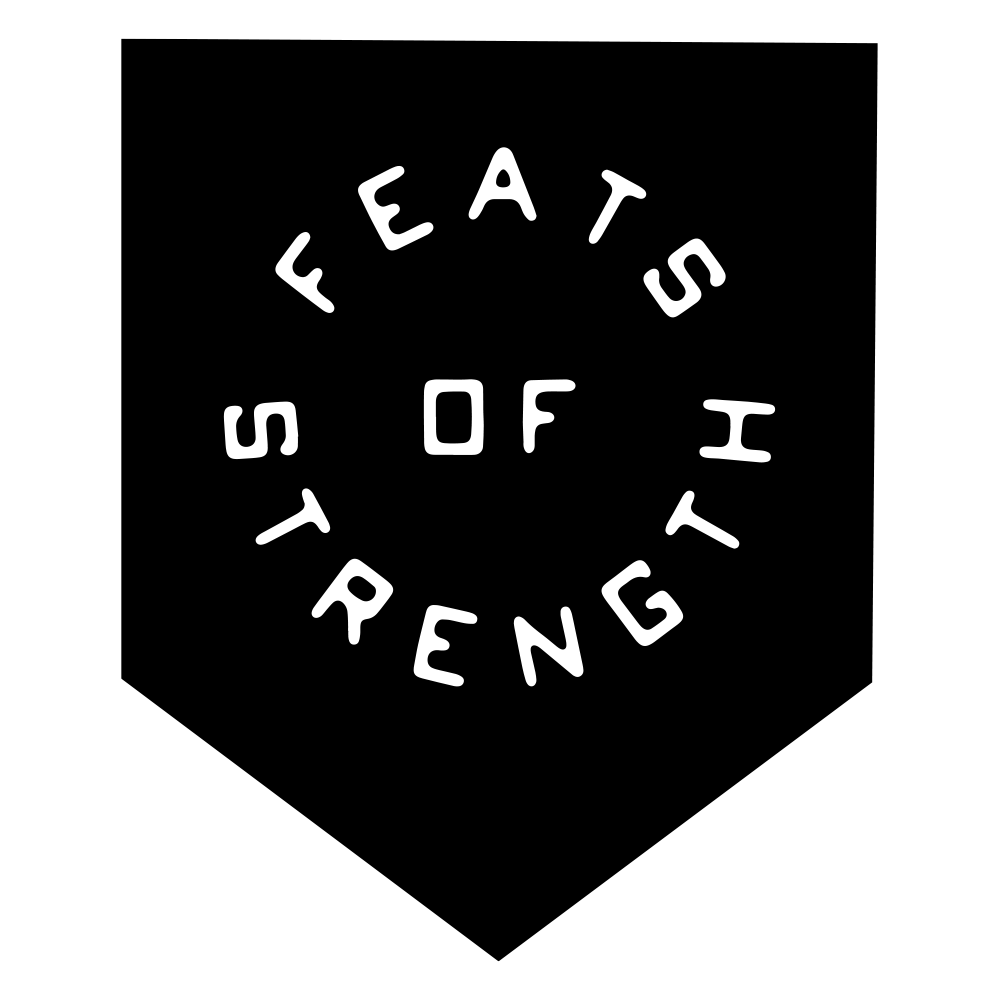 Coming off his historic Central Park FKT and Colorado Crush feats in 2021, Robbie Balenger was eager to continue the exploration of his physical and mental limits heading into the new year. With a list of achievements that includes a transcontinental run across the United States, he was forced to get creative and seek out a challenge that not only pushed his body, but one that could celebrate innovation and raise environmental awareness.
Producing a positive environmental impact and responsible for a dramatic shift in the automobile industry, the Tesla Model 3 represented the perfect opponent for Robbie in a last man standing endurance race. Man versus Machine. Following the same starting position and route, the fully charged Tesla would go the full duration – marking the end point. Robbie would then be given only 72 hours to surpass that distance while balancing fatigue, nutrition, and sleep.
Being a plant-based athlete, Robbie has always sought out to make an impact through his feats – and this event would be no different. Racing an electric car symbolizes the power of innovation, as well as the impact that technological advances can make on our environment.
"I chose Central Texas because it is a place that holds a very special place in my heart. My time there made for some of the most memorable years of my life, including meeting my wife."
After residing in Central Texas for over 10 years, Robbie decided it would be the perfect site to kick off his challenge. Inspired by the storytellers and legends of the Lone Star State, he wanted to celebrate and represent the Texan spirit.
Never having completed more than 100 miles in a continual effort, Robbie had to face his fear of the unknown. Hesitant to attempt the merciless distance, he knew this effort would require more than physical resilience. Extending past 24 hours meant he had to factor in sleep breaks, in addition to staying hydrated and fed day after day. With the race two months away, Robbie began to plan and train for his hardest test to date.
Looking down the barrel of over 240+ miles and three days on foot, Robbie's training included not only plenty of mileage, but also meditation as he readied his mind for the feat. Catering his body to the task at hand, he worked to keep his body as rested and light as possible. In his mind, the less bodyweight he had to carry along – the better.
His training was primarily focused on long runs on paved roads. He ran about 20+ miles a day 5-6 days a week for the two months leading up to the challenge. His goal was to find his "forever pace" – a pace at which he could move almost effortlessly and minimize fatigue. To prepare for the 12,000+ elevation gain of the route, Robbie mixed in climbing and uphill work throughout each week.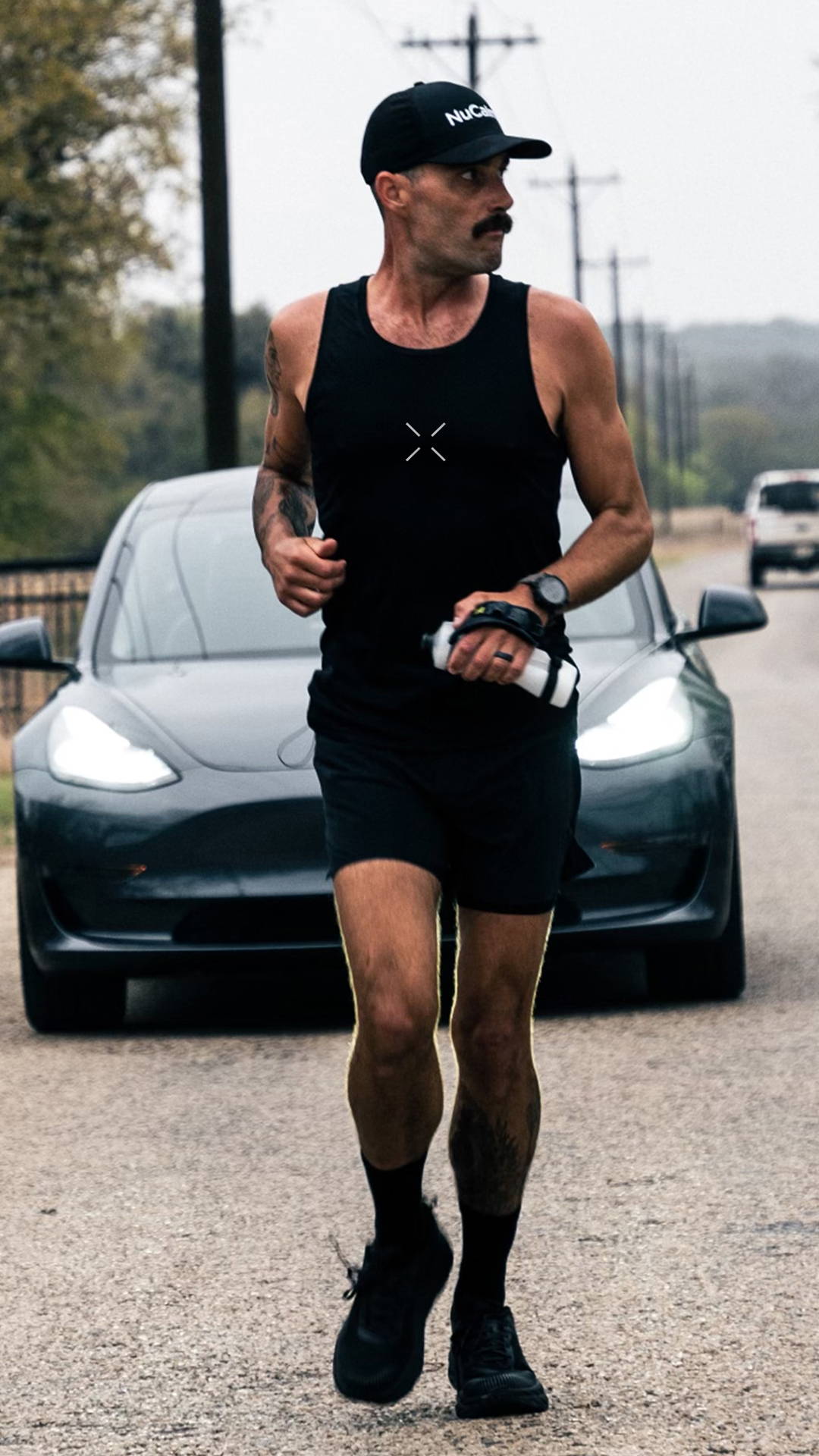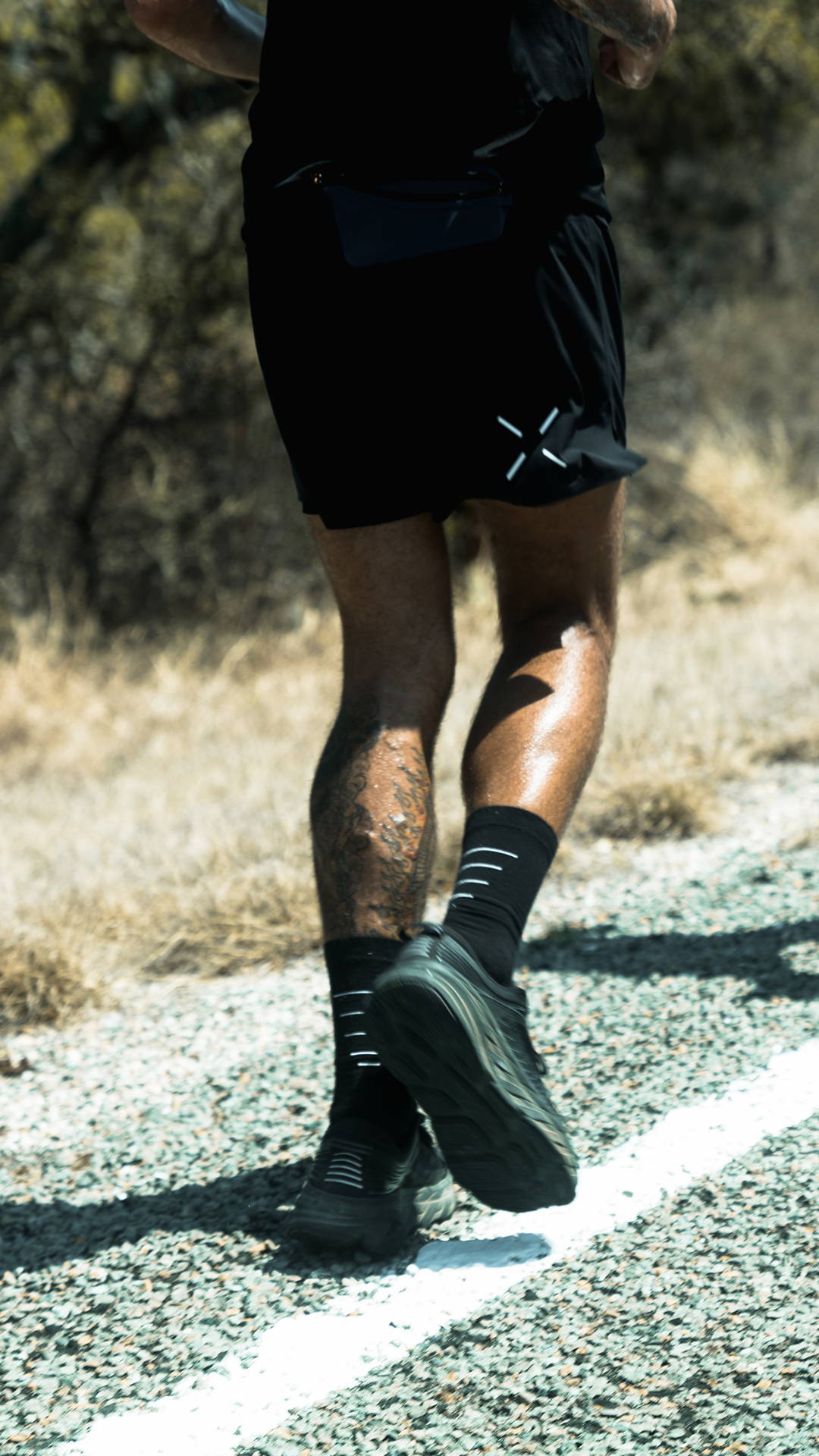 To maximize his recovery and performance, he prioritized eating as healthy as possible and eliminated any foods that could bother his gut. He also began to practice fueling and hydrating during his long runs. This helped him figure out the best plan of action for staying energized throughout the three days, while avoiding the risk of bonking.
After hundreds of miles on the roads and countless hours visualizing the event, Robbie knew he was ready to rage against the machine.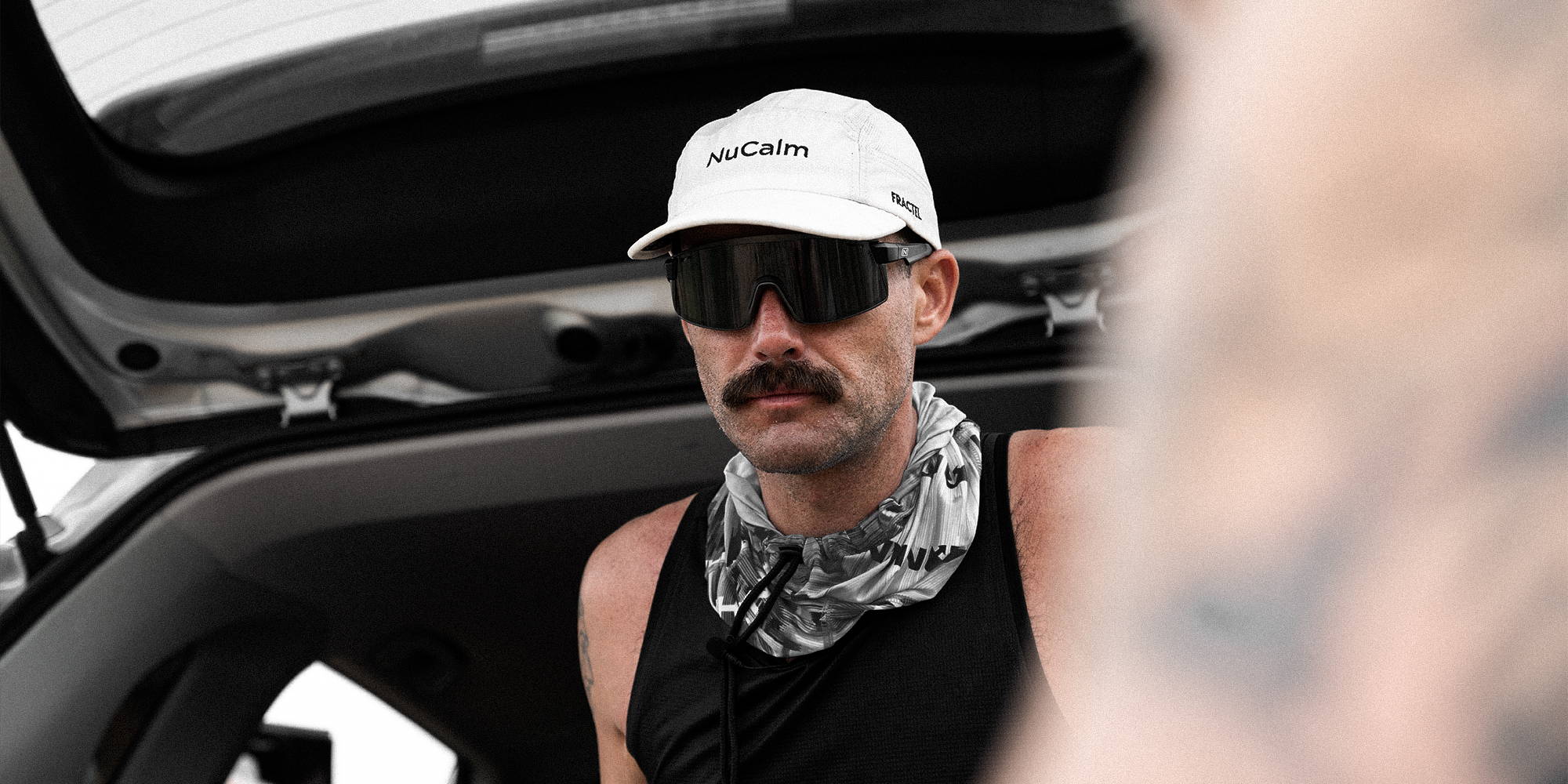 As the feat inched closer, Robbie was unnerved by the thought of the distance and the logistics of it all. Surrounded by his wife, the Ten Thousand Team, and close friends, he was able to relax his mind and trust in his preparation.
As the Tesla Model 3 took off, Robbie began his journey with a smile on his face. He ran the first 24 miles in solitude – allowing him to get in the zone and settle in for the miles ahead. The goal for Day 1 was simple: survive without being overexerted. Unfortunately, Texas had other plans.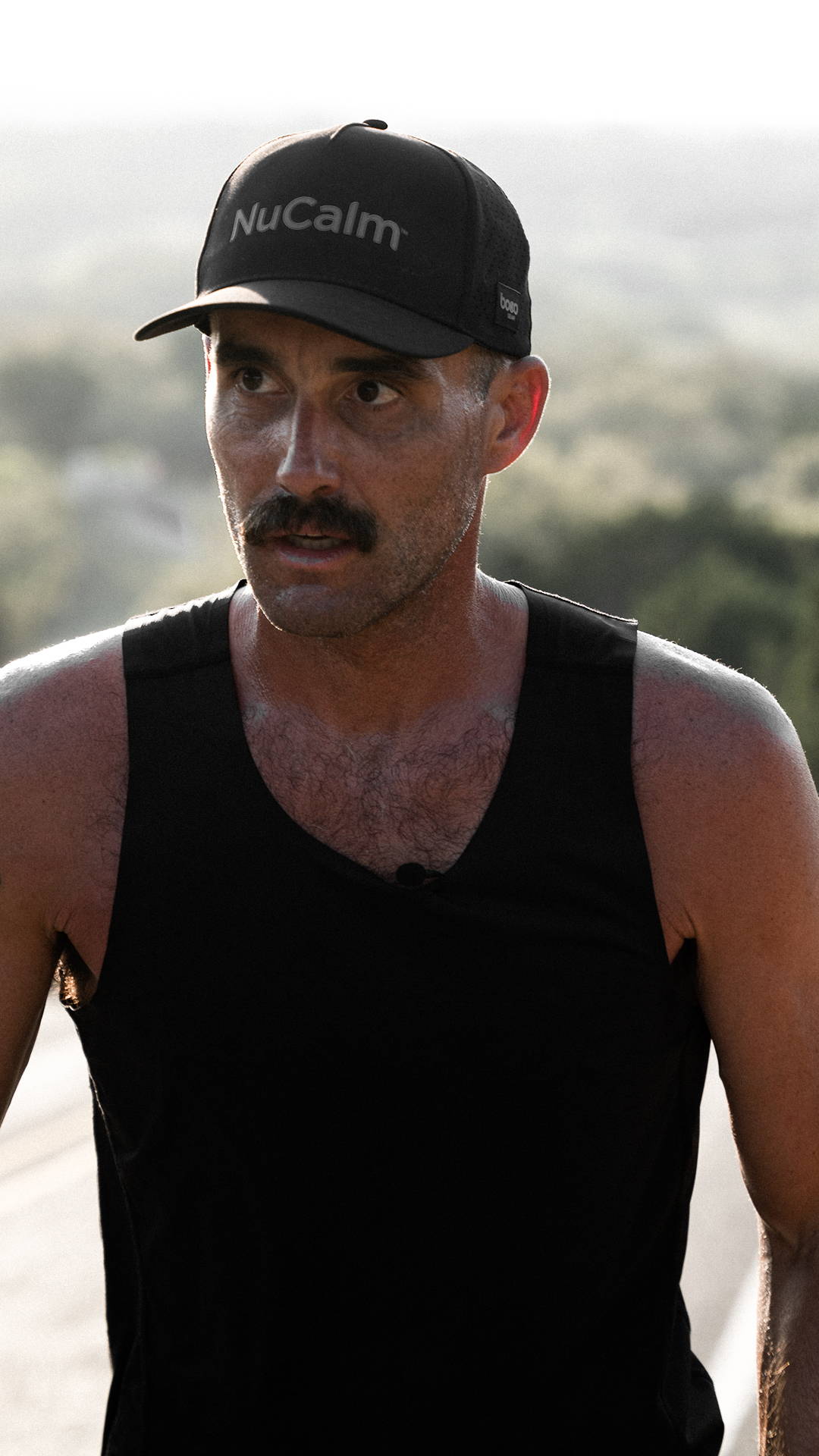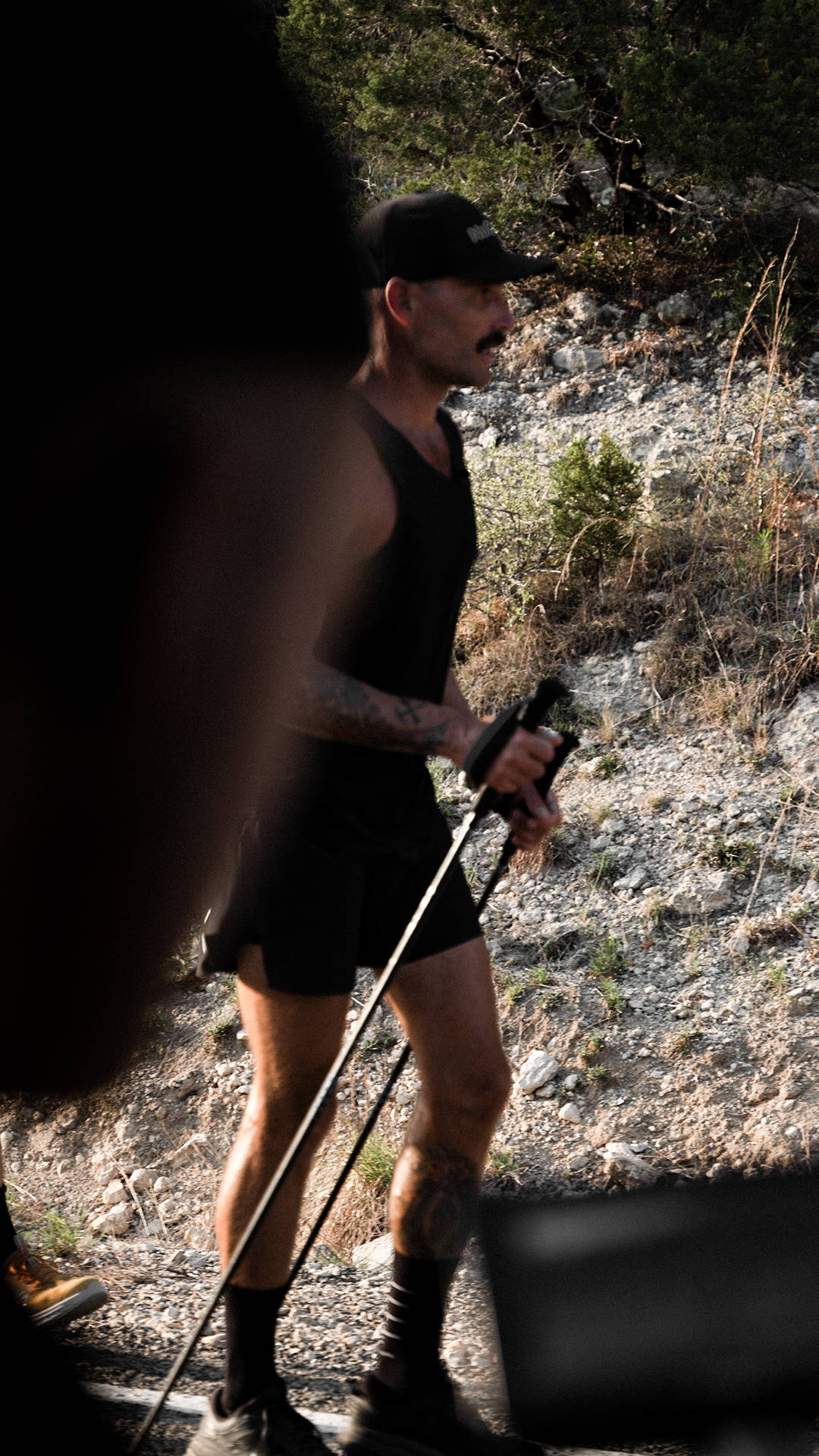 The oppressive weather beat Robbie down mentally and physically. Like pouring water out of a leaky bucket, the Texas heat began to drain his energy at a faster rate than anticipated. To make matters worse, the heat was making eating solid foods nearly impossible. Robbie began to question whether his gut was able to continue and worried he'd have to quit completely. Consoled by his wife and crew, he made the switch to primarily liquid calories and strategized ways to keep his body temperature down.
"Coming out of the second night, I was quite depleted and not sure how I was going to continue. I'll be honest, the thought of quitting bubbled up more than a few times during this effort."
Heading into Day 2, Robbie was refreshed from the cool breeze of the night and a 90-minute NuCalm session. Although abbreviated in length, each session he spent asleep was crucial for flushing out the lactic acid build up in his body. It also rejuvenated his mind allowing him to persevere through the stress he was facing. His crew helped him work through the rising temperatures by using ice filled buffs, cold fluids, and dunking his hands into ice water as often as possible.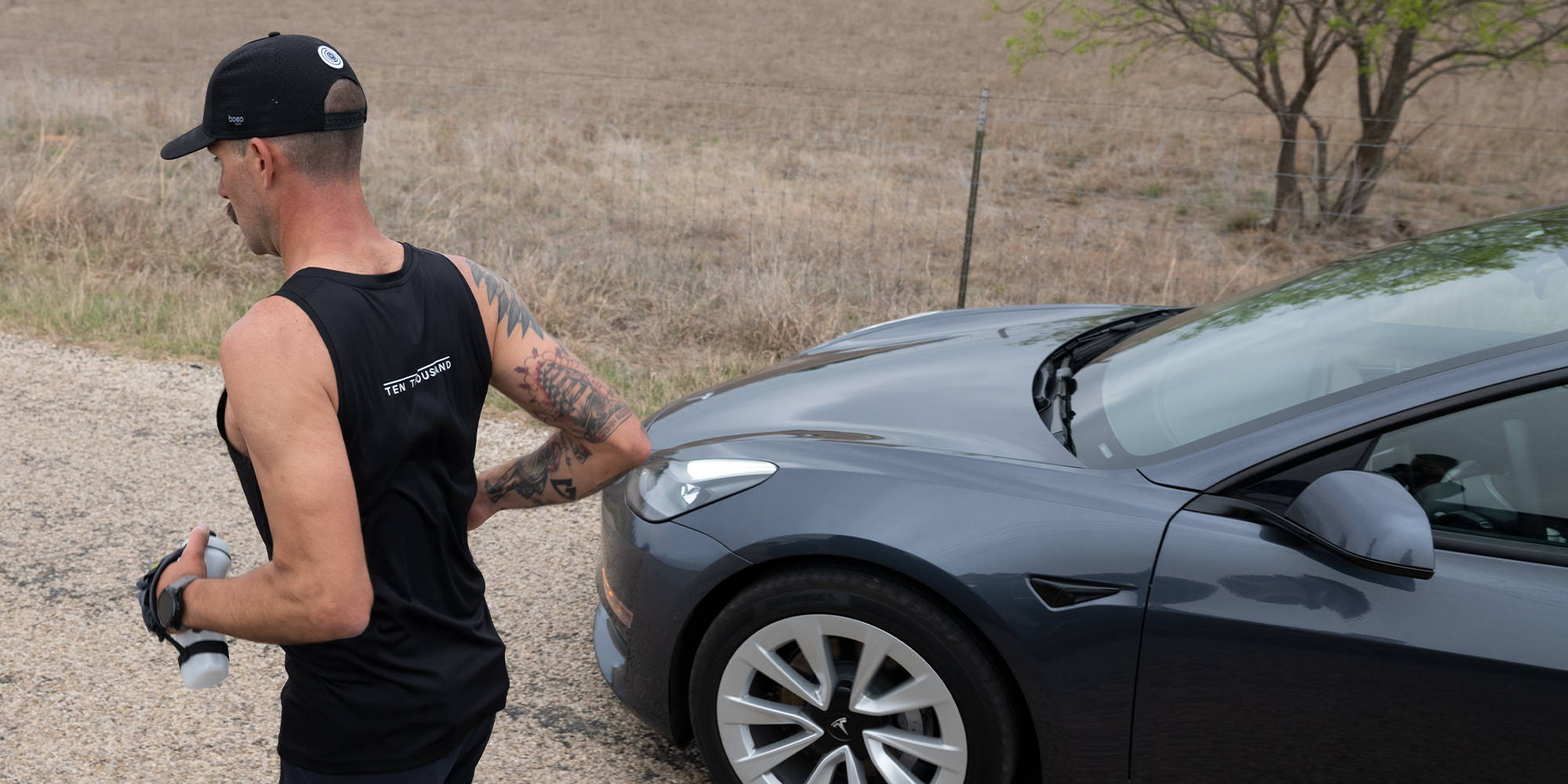 With the Tesla running out of energy at 242 miles, Robbie now had a clearly defined destination. Throughout the day his paces varied as he was accompanied by Hellah Sidibe, William Goodge, Nick Bare, and others. Balenger began to find his groove as he mowed down mile after mile and found the right formula for nutrition and replenishing electrolytes. After finishing the second day, he had covered 137 miles with only 2 hours of sleep.
"The longevity of the effort was daunting. Running for 3+ days meant that I didn't see the light at the end of the tunnel until the last 20 miles. But even the last 20 miles felt long."
Starting Day 3, it was hard to envision the end. As if the challenge of 242 miles wasn't enough, the intense heat and humidity set him back considerably. He still had 105 miles to go and the 72 hour time cap became impossible. Rather than surrendering in defeat, Robbie stayed focused on what he was still capable of and pressed forward.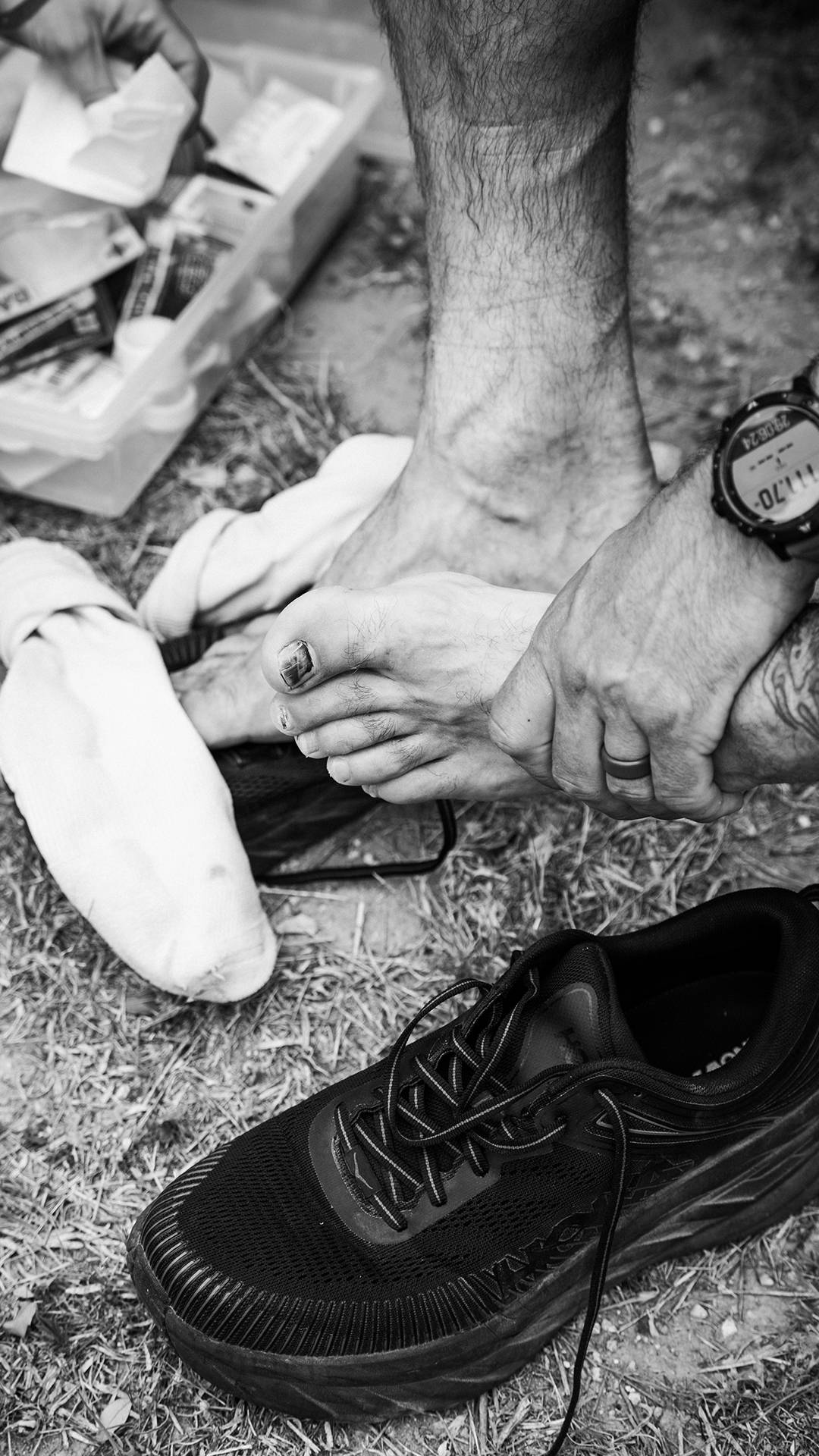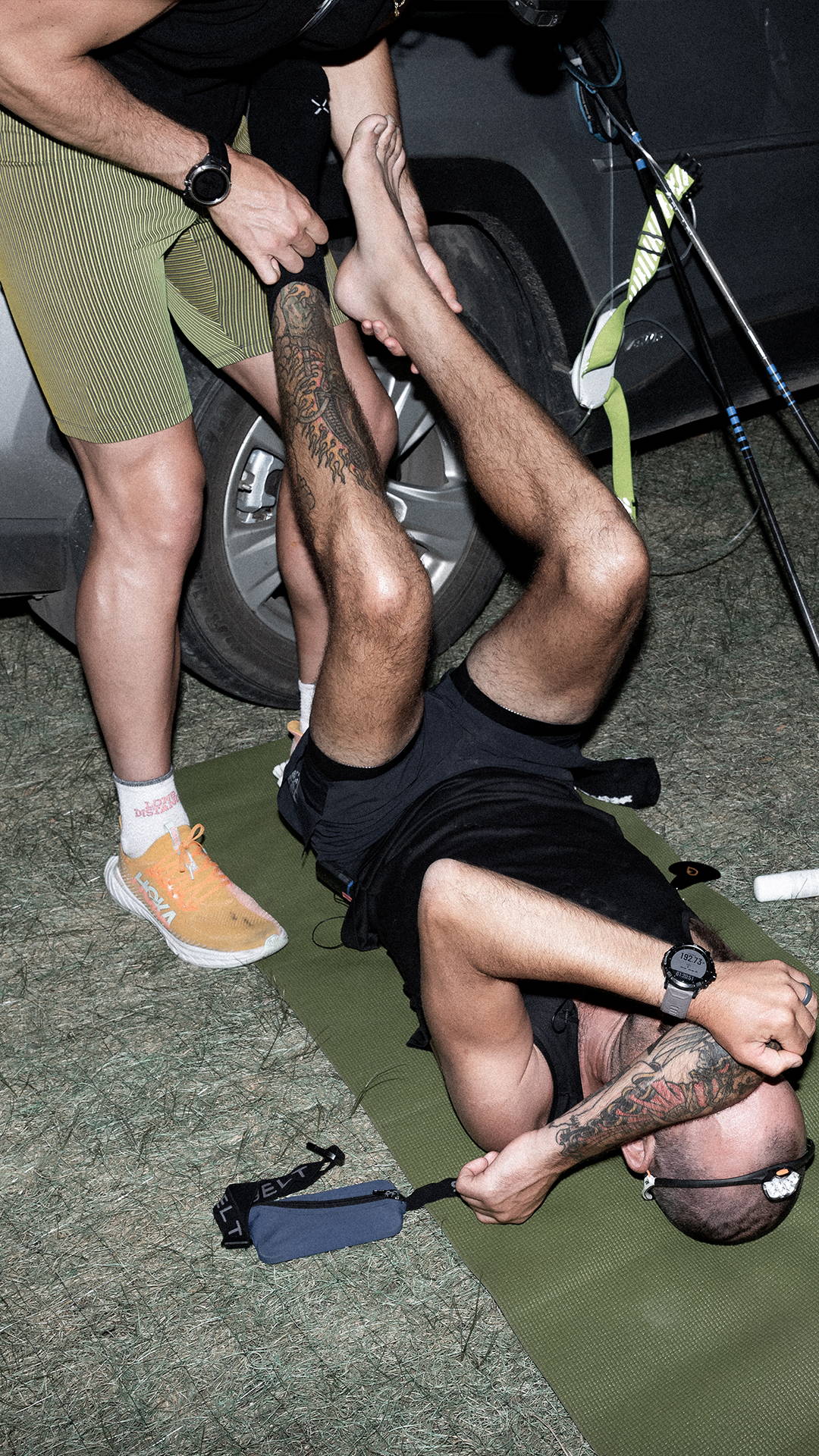 Trudging into hour 76, Robbie kept his eyes down the road following the mantra "Finish What You Start". As he veered down the road, he could see the license plate of the Tesla and dropped the hammer. Encircled by a crowd of supporters, he picked up his pace and ran past the car marking the end of his journey.
Mileage - 242.01
Elevation Gain - 12,959ft
Elapsed Time - 76:54:46
Avg. Pace - 19'04"
Avg. Heart Rate - 110 bpm
Best Mile - 9'09"
Calories Burned - 30,555
"I would say this was by far the most challenging yet. The sustained movement, so little downtime, and the heat made for an extremely challenging endeavor."
Although the Tesla won this battle, Robbie proved to be more than a worthy adversary. His effort not only pushed the boundaries of human potential, but also aligned with his mission for positive environmental change. With his constant pursuit of the impossible, you never know where or who Robbie might race against next.
Jump to section
Jump to section