Kaj Larsen
tactical
Global Citizen
4 Deployments in the Global War on Terror
2 Emmy Nominations
37 min Murph
3rd Place Escape from Alcatraz Aquathon
Ran 5 miles underwater with 45lbs rock
Q: WHAT PIECE OF ADVICE WOULD YOU GIVE YOUR TWENTY-YEAR OLD SELF?
Constant motion, go hard, and always have a reserve parachute.
Q: WHAT'S THE ONE WORKOUT YOU ALWAYS DREAD? WHAT'S THE ONE WORKOUT YOU ALWAYS LOOK FORWARD TO? WHY?
I always dread Speedwork days. They are so good for you, yet they take so much out of you. Also, when swimming, the 200 m sets. They are the 800m run of swim workouts. Middle distance, long and hard. The workout I look forward to every year hands down is Murph. Mike Murphy was my roommate in training and it just means so much that thousands of people around the country honor him each year through sweat and sacrifice.
Q: WHAT LESSONS HAVE YOU LEARNED FROM FITNESS THAT HAVE SERVED YOU THROUGHOUT YOUR LIFE?
Almost all my life lessons have come from service or fitness (and family, sometimes even family fitness!). My father was a top ranked competitive racquetball player. He was graced with pure athleticism. I have had to work harder for my achievements. The ocean is also a great teacher. It teaches patience, mastering fear, humility, and delivers pure joy. Ideas that I have implemented in every domain of my life.
Q: DO YOU HAVE A FAVORITE FAILURE? HOW HAS THAT SET YOU UP FOR LATER SUCCESS?
I think the first time I had a parachute that I packed, it did not open. I realized attention to detail, and the importance of practicing emergency procedures cold.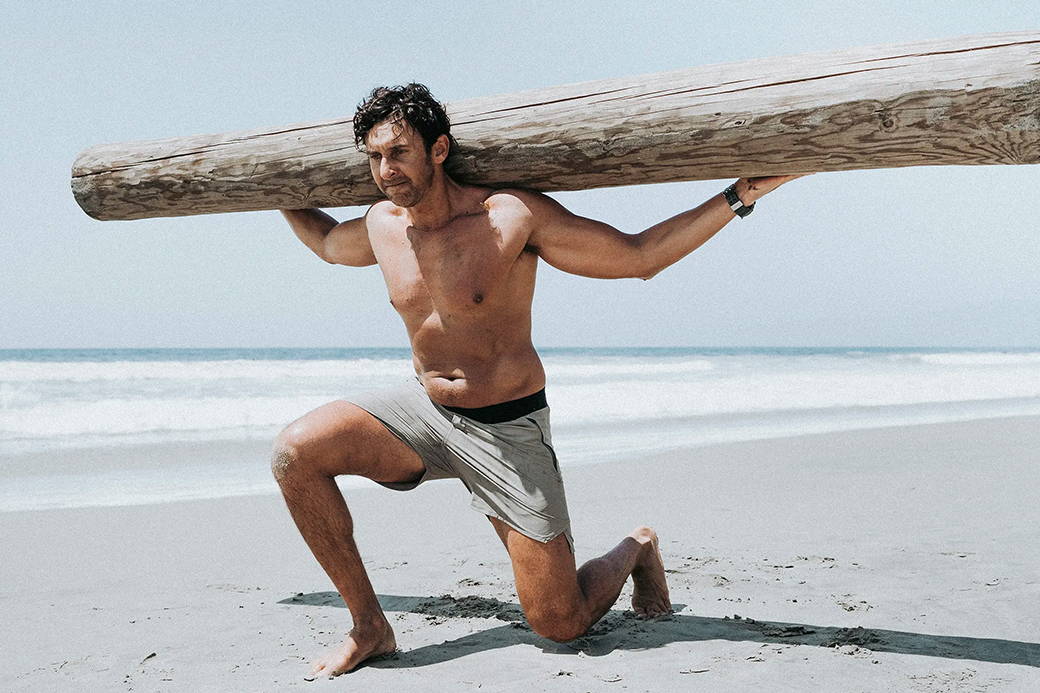 Q: WITH ANY NEW MODALITY YOU GET INTO, HOW DO YOU APPROACH IT IN ORDER TO MASTER?
I need to understand and break down principles. When I first started jui-jitsu I needed to understand the mechanics behind it. I didnt have a wrestling background so I needed a crash course in whizzers and shoots and sprawls. Same with surf foiling, I needed to understand the principles of hydrodynamics before I could understand how to fly the wing. I need to know whats happening physically or physiologically in order to learn new skills.
Q: WHAT'S ON YOUR FITNESS BUCKET LIST?
So much of our terrestrial planet has been explored or conquered while paradoxically we know almost nothing about what is below us. We have explored less than 1% of the ocean which covers 80% of our planet. There are a ton of places I want to freedive like an underwater military graveyard in Jordan, an underwater statue in Bahamas, and a bunch of shipwrecks. I also want to spear a dogfish Tuna and freedive with orcas.
Q: WHAT IDEA, PERSON OR BOOK HAS BEEN THE MOST INFLUENTIAL IN YOUR LIFE? WHY?
There are three in 3 different domains of my life.
Military – The Right Stuff by Tom Wolfe (taught me about what it means to have the right stuff).
Journalism – A Problem From Hell by Samantha Powers (taught me to live in fear of being the good man who does nothing)
Life – Blue Mind by Dr. Jay Wallace (for understanding life and the environment we live in)
Q: WHY DO YOU PRIORITIZE FITNESS IN YOUR LIFE?
Mostly because it simply keeps me alive and ready for everything good and everything tough life throws at you.
The greatest athletes are those who compete against themselves. They're their own biggest rivals, and they don't need to be pushed by others. Instead, these phenomenal competitors are motivated by their own self image, by their own mind, and by their own desire to achieve the seemingly impossible goals they set for themselves.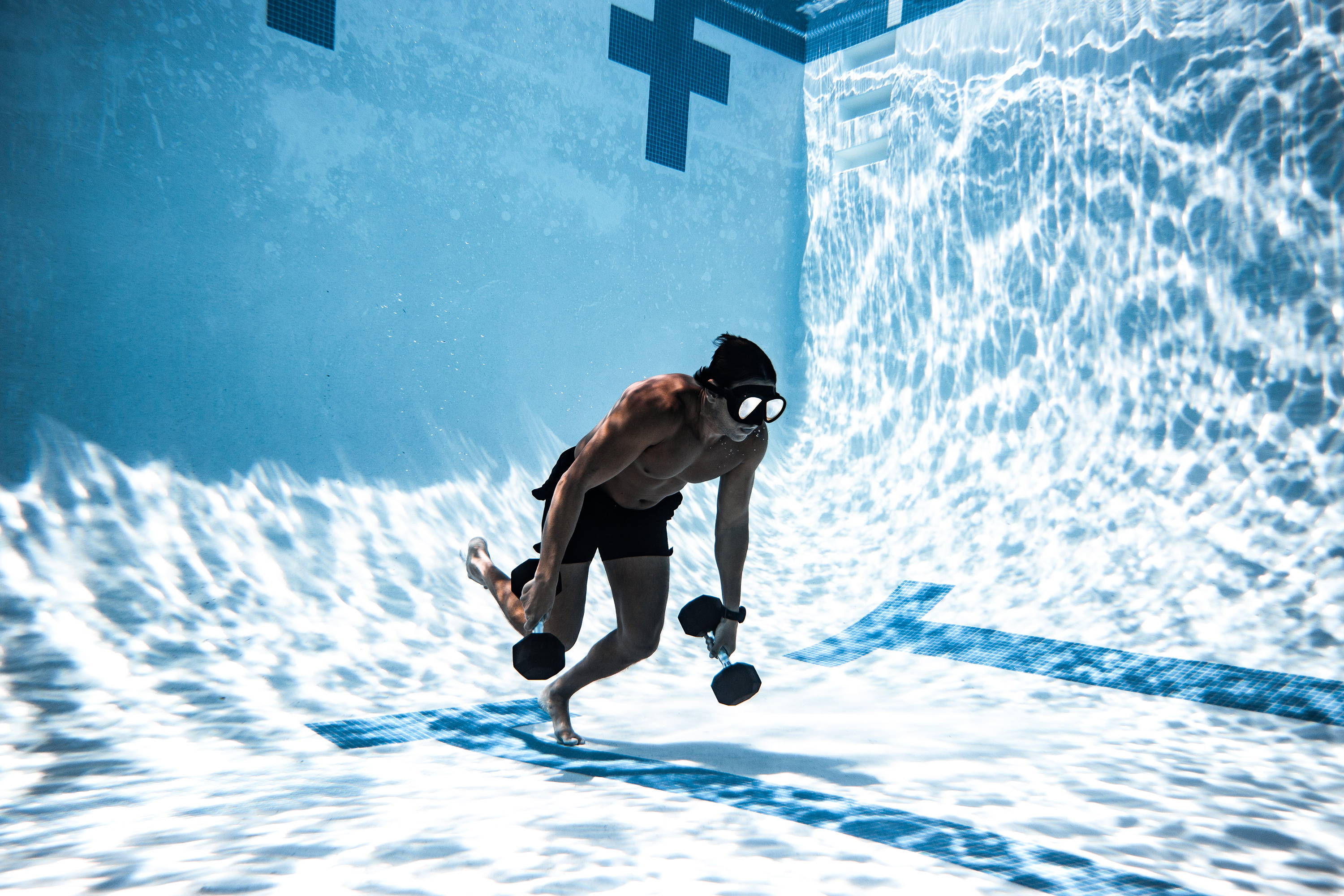 The Set Short has been carefully crafted with a team of core athletes to seamlessly transition between water and land. Made with an ultra water-repellant shell, a quick-drying liner, and a secure pocket system, this short is guaranteed to stay lightweight, cling-free, and fully functional anywhere you go, making it perfect for a serious training session, an ocean or pool workout, or when you need to pack light for your next trip.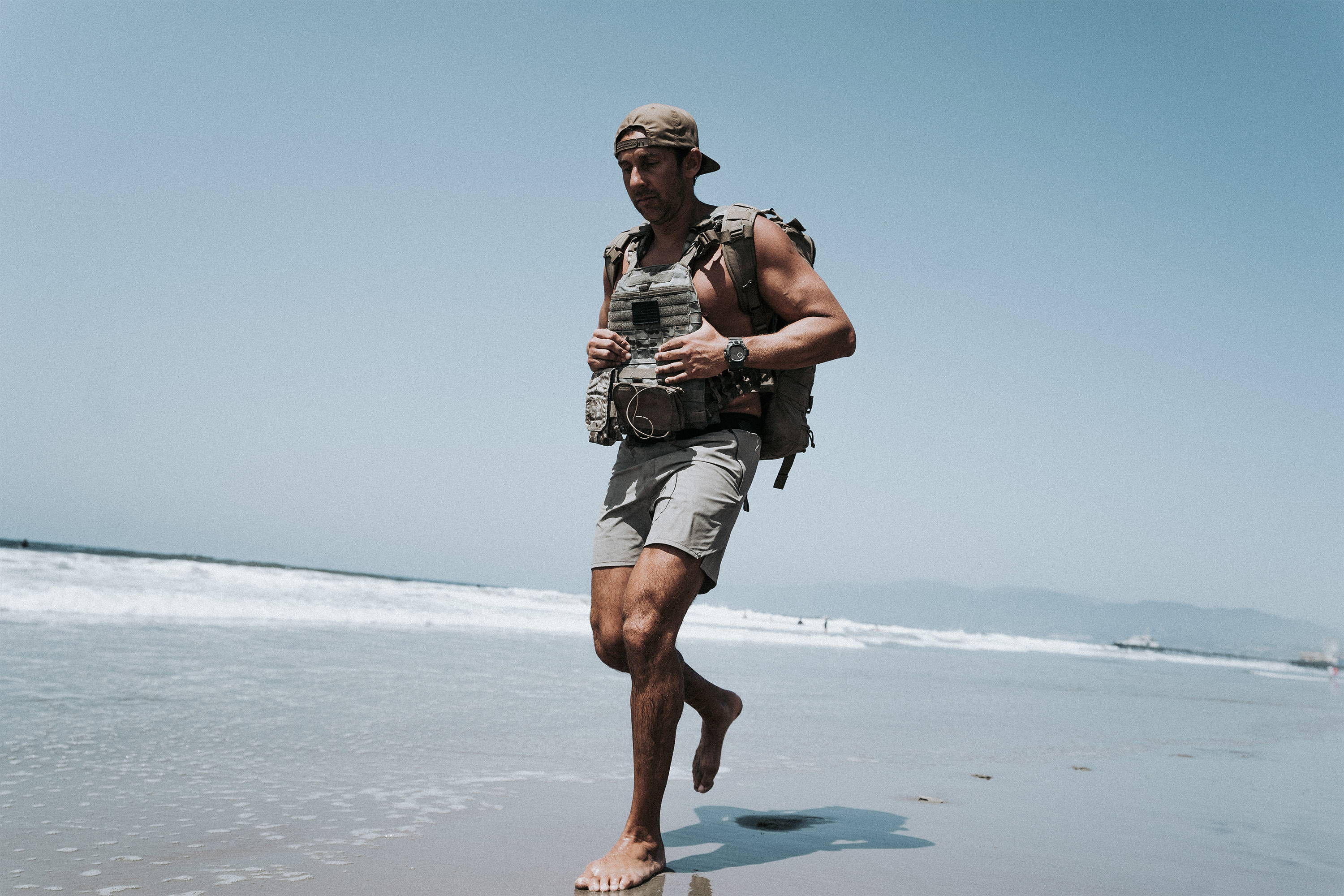 Designed and tested in collaboration with members of the U.S. Special Operations Forces, the Tactical Short represents the ultimate combination of durability, mobility, and versatility. Perfected through intense field testing by elite operators across all branches of the military, the Tactical Short was created to withstand the demanding and ever-changing requirements of military fitness. Ready to take on anything, from long rucks to hard gym sessions, the Tactical Short has been built for men who take their training extremely seriously.
Meet More Captains
tactical
Bozeman, MT
functional fitness
New York, NY
functional fitness
Austin, TX